Trip Chaser
CAD$45.00
This includes FREE SHIPPING within Canada.
We are currently SOLD OUT in Canada, and the item is on backorder until February, 2024 (date to be confirmed). If you are Canadian, you have several options:
You can place an order now to be the first to receive it when we get new stock next year,
You can purchase it via our Amazon USA listing (note the additional shipping and duties charges), or
You can sign up for our mailing list to be alerted when it is back in stock.
We still have stock on Amazon USA. If you want the game shipped to the USA, you MUST purchase it via our Amazon listing.

Purchase more than one game via our website and get 10% off your total at checkout.
Buy a game, plant a tree! With every purchase, a tree will be planted via Ecodrive.
Available on backorder
Armchair travel for competitive people.
Prove who's the most travel-savvy by buying, bartering, and gambling your way to various destinations. The more challenging a destination is to get to from North America, the more points it's worth! Whoever has the most points at the end of the game wins humble bragging rights for life.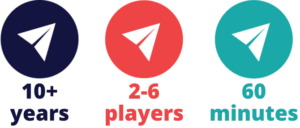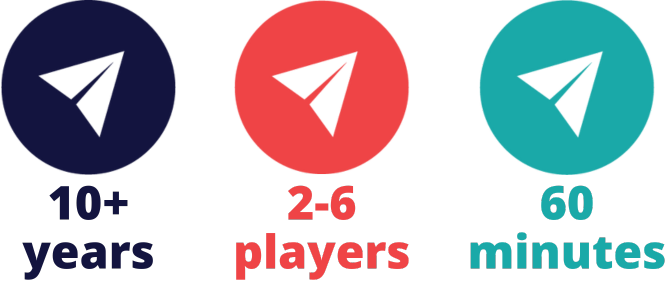 Trip Chaser is easily packable and comes in a durable box, making it a *perfect* gift for the travellers in your life.
The game is family-friendly in tone, also making it *perfect* for family game night!
Americans, please purchase TRIP CHASER via our Amazon listing.