Frequently Asked Questions
How do you ship the game? And from where?
If you are ordering via this website, we ship worldwide using Canada Post from Nova Scotia, Canada. Note that if you are ordering it to be shipped internationally, customs and duties may apply. All orders are shipped within 2 business days.
For those of you who want a game shipped to the USA, you can only make your purchase via our Amazon listing.
For more information on shipping, please review our shipping policy.
How quickly will I get my game?
Standard shipping times within Canada are from 2 to 7 business days; International shipping times are longer. If you require it more quickly than that, please get in touch with us and we will do what we can (additional charges may apply).
Note that if you want to get your game before Christmas, your best chance to do so is to order it before December 17th.
Which methods can I use to pay for the game?
You can select your preferred payment method at checkout. We accept secure payments for local and international customers via Credit Cards, Debit Cards, Apple Pay, and Google Pay.
What is your refund policy?
While all sales are final, we recognize that sometimes bad things happen. If your order arrives damaged or if anything is missing, we want to make it right! You have 30 days after receiving your item to request a return. To start a return, you can contact us at hello@tripchasergame.com. If your return is accepted, we'll send you a return shipping label and instructions on how and where to send your package. Items returned to us without first requesting a return will not be accepted.
For more information, you can read our full refund policy.
If you purchased your game via Amazon, follow the Amazon procedure for returns. We cannot process those on our website.
I'm a retailer…how do I carry Trip Chaser?
We would love to see Trip Chaser in your store! Please reach out to hello@tripchasergame.com to start the conversation.
Can I find Trip Chaser in stores?
So far, Trip Chaser is only stocked in one store in Halifax, Nova Scotia: The Board Room Game Cafe.
Watch this space for more retailers as we add them!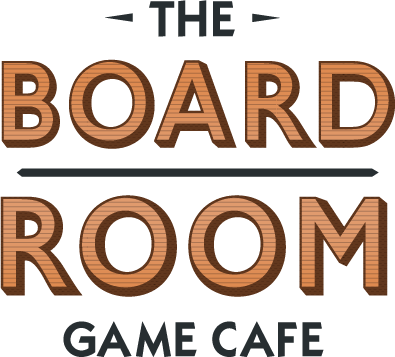 Is the game family-friendly?
Yes! This game is certainly family-friendly in tone, although note that younger children will likely struggle to understand how to play it fully.
You can learn how to play two different ways: by reading this page, and by watching the instructional video.
Note that no actual rules booklet accompanies the physical game, but if you would like to print off the rules to have on hand, you can download them here.
How many players? How long does it take to play?
Trip Chaser works for 2 to 6 players, ages 10+. A typical game takes about an hour, depending on the number of players and how enthusiastic you all are about negotiating!
I'm an international customer. What happens when I buy Trip Chaser?
If you are in the USA, you can purchase Trip Chaser via our Amazon listing.
If you live outside of Canada or the USA, we will ship to you, but note that you may be required to pay customs and duties fees when the package enters your country.