Armchair Travel for Competitive People
Prove who's the most travel-savvy by buying, bartering, and gambling your way to various destinations. The more challenging a destination is to get to from North America, the more points it's worth! Whoever has the most points at the end of the game wins humble bragging rights for life.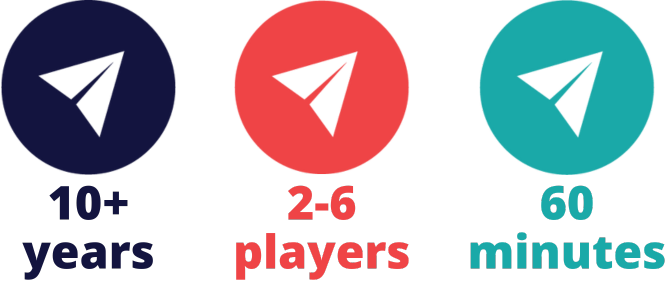 "It immediately stands out as a winner for its perfect blend of simplicity, humour, and quick game play."
Like real travel, but without the spending, suitcase, or stress.
TRIP CHASER was created by National Geographic Travellers of the Year, Dalene and Pete Heck. After travelling to 60 countries in almost eight years of nomadic travel, they decided to merge their loves of travel and games to bring you this beautifully designed card game!